Chris Cobb is the product owner of "Chris Cobb automated income streams", and the review we are about to do is about this product. Chris has not had the best of time with his customer reviews, some calling him a scammer, etc. So what is all the fuss about?
What is Chris Cobb automated income streams?
This course arrives in monthly parts, and is designed to teach you all about internet marketing, and making money from online products. We are actual owners of this products, after we failed to cancel a subscription we had, and the modules kept on coming, so we do have experience of Chris's products.
Does automated income streams work?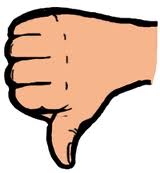 Well, our personal view is that the course is MASSIVELY padded out, and Chris never fails to stop telling you how much money HE has made in this business, and usually ends a module by explaining this, his money, the cars, etc that he has, or had made, but the quality of the automated income streams leads a lot to be desired.
A lot of the content is very old now, and most people buying such courses do so to learn about what products to sell, and how to generate traffic, but, sadly, this course dramatically lacks in enough detail to explain either; we thought it very timid, to say the least.
For example, when the much awaited 'traffic' module arrived, and started explaining about Google Adwords, instead of stealth ways to generate traffic sources a professional marketer should know, we were VERY DISAPPOINTED, and don't forget, this was towards the end of the automated income streams module course, which was almost £25 per month.
Did the automated income streams course give any benefit?
As with most paid-for products, our feeling, and experience shows that there is similar information available online for FREE, which does not have to be paid for from so-called guru's. Therefore, no, we have to claim that compared to the price paid for the materials, the benefit was lacking.
So should I buy automated income streams?
Our advise would be NO, there are far cheaper ways (mostly free) to obtain similar information. Chris makes the bulk of HIS money because he has built up a list of enquirers on an email database, in which to promote to, so the chances of somebody new creating similar is extremely low, to none.